My Paper Dolls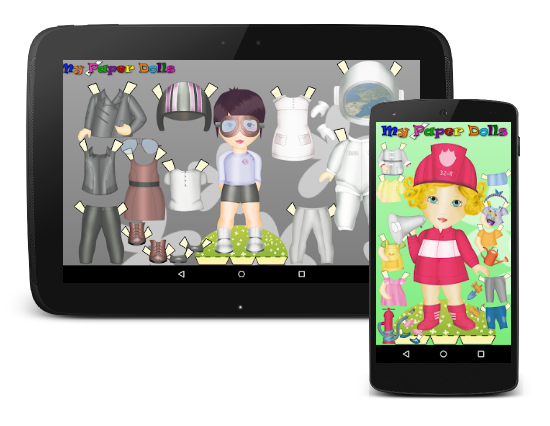 Based on the style of the 80's paper dolls
"My Paper Dolls" is a game that lets you dress up your favorite dolls with different dresses and accessories, recalling your childhood, as it is based on the style of the 80's paper dolls.
Also you can share this game with your children.
You can dress the boy and girl dolls with a high variety of clothes (t-shirts, coats, swimsutis, pants, skirts, shoes,…) and accesories (sunglases, caps, hair accesories, mascots, handbags, scarves,…).
The game includes two dolls you can dress as firefighter and gardener, and astronaut and biker.
Availabe for phones and tablets.
The game is free and doesn't need network connection to play.